How platform economy transforms trade – Interview with Marcel Brindöpke
.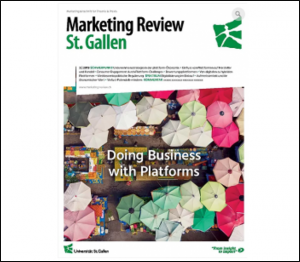 Everyone is talking about digital platforms and their role in the respective industries, but especially in commerce. Not least because their future (effects) on the existing industrial and commercial landscape are difficult to foresee, whereas the first consequences can already be observed in the present.
What influence does the platform economy have on the business model of manufacturers and retailers? In an interview, Marcel Brindöpke, founder and CEO of heyconnect, answers the questions of the Marketing Review St. Gallen and explains how manufacturers and brands can use the opportunities of the platform economy for themselves and overcome the associated challenges.
Read the full article here.
Crowdfunding-Kampagne, 26.02.2016
.