Tobias Röbig strengthens management team of heyconnect
.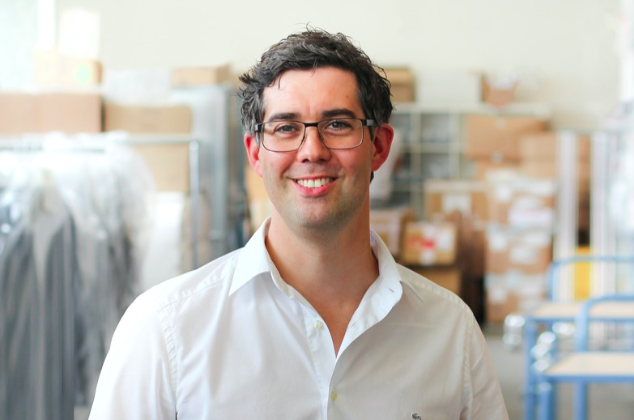 Industry expert supports platform service providers in expanding the marketplace portfolio
Hamburg, 24 June 2020 – heyconnect, one of the leading platform service providers in Germany, is expanding its management. Tobias Röbig (42), Head of Marketplace of the logistics provider FIEGE, completes the management team around Marcel Brindöpke, Florian Curdt and Jan Schmidt-Prüfer. As Managing Director, Röbig will be responsible for the sales division in future and will take care of the services for open marketplaces such as Amazon, eBay and real.
Following the entry of FIEGE as investor (in February 2020), the two companies continue to bundle their competencies. heyconnect already offers more than 150 brands access to over 30 marketplaces in Europe, including About You, Amazon, OTTO and Zalando. Tobias Röbig will act as a link and will continue to scale the cooperation.
"We are pleased to have won Tobias Röbig, an expert with extensive experience in the marketplace universe, for our team," says Marcel Brindöpke, CEO and founder of heyconnect. "Tobias will support our customers in their entry into innovative e-commerce – especially on open marketplaces like Amazon and eBay".
"heyconnect and FIEGE are the perfect fit Strong logistics paired with a comprehensive portfolio of marketplace services", Tobias Röbig explains his move. "I am pleased to be part of the success story in the platform business of heyconnect and to support them on their way to becoming Europe's leading provider of platform services".
Tobias Röbig brings over ten years of professional experience in the e-commerce industry. The economist started his career at arvato logistic services. He made his first contact with the marketplace industry at the online mail order company OTTO. He then built up the marketplace business of ABOUT YOU, also from the OTTO Group. At FIEGE, one of the leading providers in the field of omnichannel fulfilment, Röbig has been working as "Head of Marketplace" since 2019.
About heyconnect
heyconnect is one of the leading German platform service providers, giving brands access to more than 30 marketplaces in Europe, including Amazon, Zalando, OTTO and About You. The offering includes marketplace integration and management as a basic service. The additional services range from content creation according to the respective specifications of the platforms to fulfillment and logistics as well as marketing with a focus on retail media. heyconnect currently offers more than 100,000 items from over 100 brands across all platforms. Among the best known customers are brands like Lloyd, Cox, Cinque, Colmar, Mephisto and Hugo Boss Home. In addition to the fashion industry, heyconnect increasingly serves brands from the Home & Living and Cosmetics sectors. Founded in 2012, the Hamburg-based company with 65 employees is headed by the managing directors Marcel Brindöpke, Florian Curdt, Jan Schmidt-Prüfer and Tobias Röbig.
Press contact
MAYR PR
Markus Mayr
+49-1512-1141977
markus@mayr-pr.de
www.mayr-pr.de
Brüderstr. 17, 20355 Hamburg
Crowdfunding-Kampagne, 26.02.2016
.
Press release, 24.06.2020